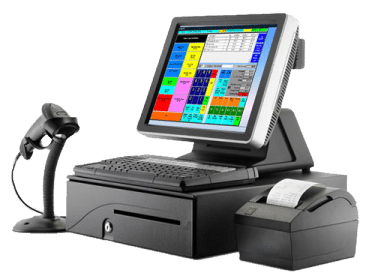 Streamline the management of up to 999 stores via a Virtual Private Network with innovative features to reduce admin time.
POSActive's multi-store POS and retail management solution is easy to use, highly efficient, effective and secure.
Here's how it all comes together:
Virtual Private Network
A highly secure Virtual Private Network (VPN) connects all your stores with data replicated in almost real time.
The system is highly configurable to each company's requirements. Each store can be configured to run as an independent business or partially/totally controlled from the head office.
Innovative HeadOffice system
HeadOffice reduces the time and effort required to manage multiple stores by automating most processes. 2 examples of this:
When products are transferred from one store to another, stock on hand is automatically adjusted for both stores and accounts are created so the transaction is accounted for.
Product replication replicates products between different stores and helps sync databases.
POS computers with all required hardware
Fast and powerful POS stations come with all required equipment including thermal receipt printers, thermal printer paper rolls, laser scanners, cash drawers and laser printers.
Dedicated servers with as many back-office computers as required for each store
Separate back-office computers keeps administration functions and valuable data away from the busy POS area. All back-offices can be accessed remotely from any internet connection.
Multiple layers of protection give you peace of mind
POSActive's standard double-POS solution gives your business a secure, robust and reliable system you can count on
System redundancy means your POS can process sales regardless of anything that happens to the back-office computers or servers.
Separating your back-office and POS keeps your data safer.
Powerful retail management software
Software licenses for POSActive's POS, BackOffice and HeadOffice.
POS – quick and powerful. Maximises every transaction.
BackOffice lets managers blitz through admin tasks quickly and easily with automated processes for common tasks like re-pricing, product ordering and bookkeeping to minimise labour time.
HeadOffice streamlines multi-store management.
Also included: Windows 10 software licenses
Smooth Installation
Delivery to anywhere in Australia
Data extraction from existing systems and conversion and insertion into your new systems (if required)
System setup, self-install kit (optional on-site setup)
Full training provided
Outstanding support
12 months software updates and support via phone or email. Real people support lets your managers get on with business quickly.